2005 LOOKOUT MAGAZINE, ITALY. BIENNALE DI VENEZIA 51 ESIMA ESPOSIZIONE INTERNAZIONALE D'ARTE. ARTICLE BY LEICAV
Fuori dai Giardini e dall' Arsenale vi aspettano vere sorprese. Tipo: Kiki Smith ..., le bamboline disegnate da Konstantia Sofokleous al padiglione Cipro
2005 LE MONDE, FRANCE. CHYPRIOTES ET LETTONS BOUSCULENT LES GRANDES NATIONS. ARTICLE BY PHILIPPE DAGEN. CHYPRIOTES ET LETTONS BOUSCULENT LES GRANDES NATIONS
Click to read the complete article
2006 DALL' OBLIO INTERNATIONAL ELECTRONIC POETRY, PROSE & ART MAGAZINE, POLUMNIA WRITING, NETHERLANDS.
#12 MARCH 2006 RE 51 ESPOSIZIONE INTERNATIONALE D'ARTE LA BIENNALE DE VENEZIA
Je n'ai jamais vu d'edition d' Alice's Adventures in Wonderland sans illustrations. Les illustrations de Sofokleous sont, neanmoins, entierement originales et bien choisies. La montre, par exemple, represente le Rabbit ...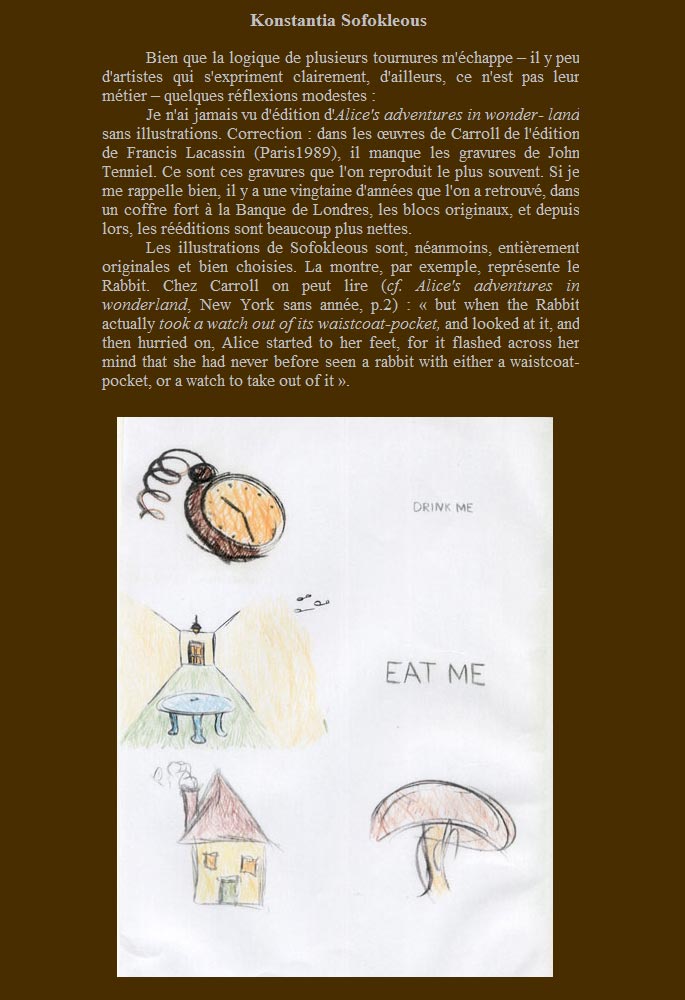 2005 PLUMART ART MAGAZINE, FRANCE. BIENNALE DE VENISE: UN PARCOURS FEMININ. PAR CATHERINE FEREY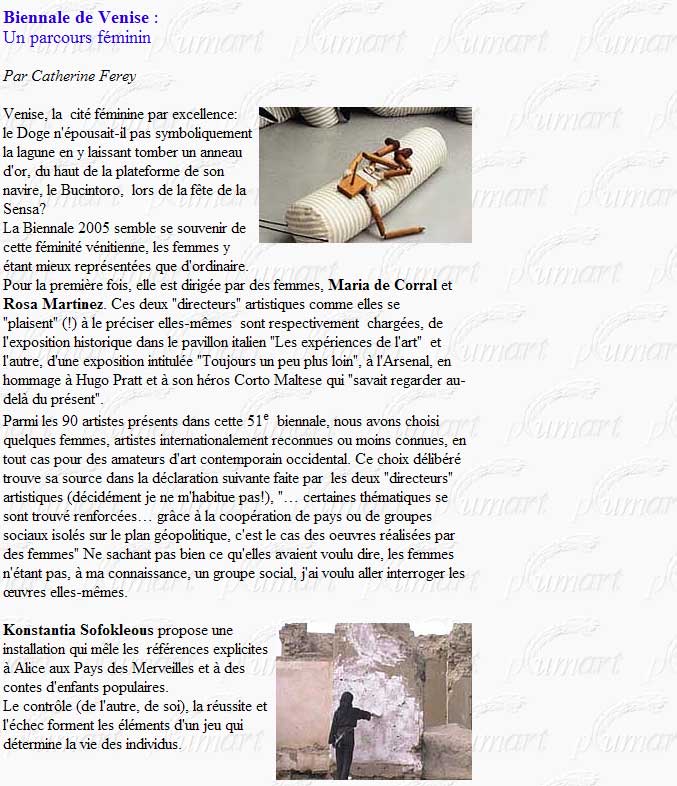 2005 ART POST - ART INFORMATION PORTAL, CANADA. POSTCAFE PICTURELOGUE BY HOLLY LEE. THE CYPRUS PAVILION

2005 KUNSTBEELD ART MAGAZINE, NETHERLANDS. WEBLOG VENETIE. KB IN VENEZIA #6. PRESENTATIE CYPRUS - KONSTANTIA SOFOKLEOUS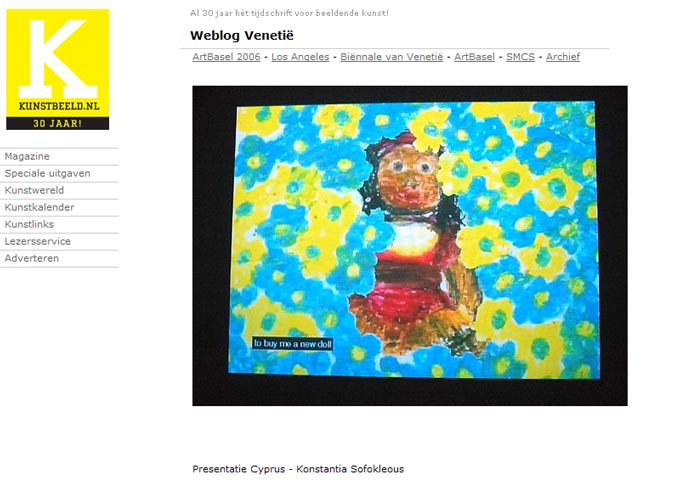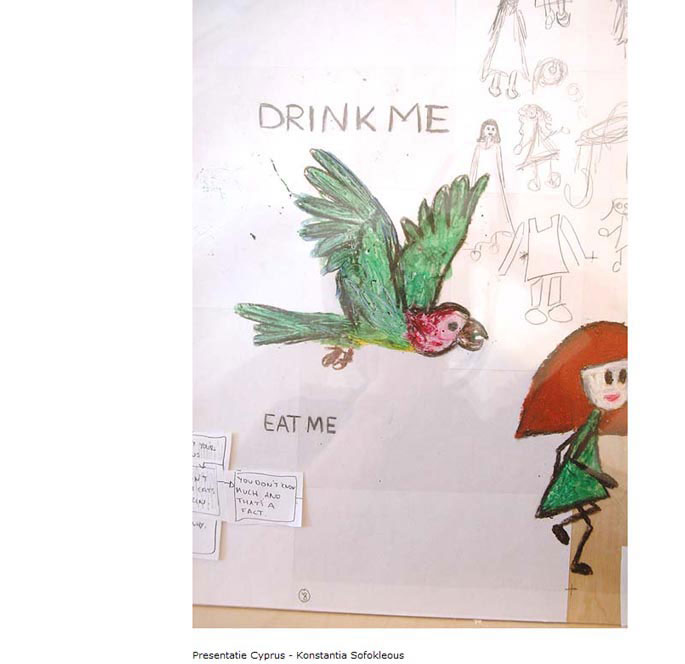 2005 SEKCJA MAGAZYN ARTYSTYCZNY, POLAND. 51. VENICE BIENNALE NATIONAL PAVILIONS REVIEWS. CYPR. ALICJA BIELAWSKA, PIOTR KOWALIK
2005 INTERNATIONAL CONTEMPORARY ART WALES. A GLIMPSE OF THE VENICE BIENNALE. ARTICLE BY JOHN BROWN. JUNE 2005

"Tin Box"
"Retro Redraw"
"Cross Stitch Kit"
"Alice's Adventures in Wonderland"
"Popular Children's Poem"
"Glouglou II"
"Glouglou"
"Platform"
Last updated Jan 2021. Displayed here
Artwork, Website Design and Development by
Konstantia Sofokleous
© 2006-2021 - All rights reserved